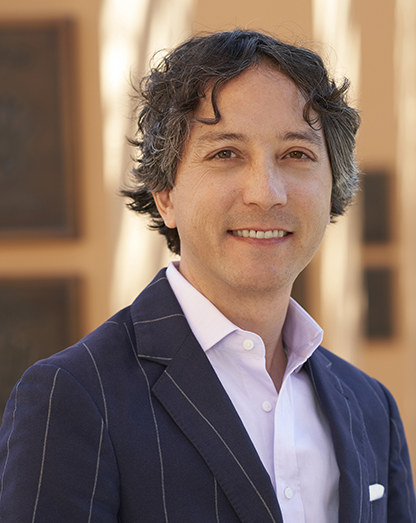 Michael A. Garcia
Vice President, Live Action Series Development
Over the past 20 years, Michael Garcia has been involved with a number of highly-acclaimed, award-winning television series. He has a diversified background in television as an Executive Producer, Network Executive and Studio Executive with strong domestic and international business experience.
Prior to joining Lucasfilm in 2019, he was the founder of Blackbees Television Company which specialized in programming for premium, streaming and digital platforms. Michael has executive produced 194 episodes of cable and premium television series since 2012, including the recent remake of One Day at a Time for Netflix. Prior to starting his own company, he was the Chief Creative Officer for Televisa USA (the US studio arm of Mexico's Grupo Televisa, S.A.) and Vice President of Drama series at HBO Network.
In his position as Chief Creative Officer of Televisa USA, Michael was in charge of building and overseeing all creative operations for the studio which produced, financed and distributed English language television series. In addition, Michael oversaw the joint venture between Televisa and Lionsgate TV to develop and produce programs for the US Hispanic market, and was part of Televisa International's joint venture with Sony Pictures Television in Europe. He was named one of the '50 Most Influential People' by Hispanic Business in 2014.
Prior to Televisa, Michael spent seven years as a development and current programming executive at HBO. He joined HBO as Director of Drama series following the successful launches of The Sopranos and Six Feet Under, both of which he covered as a current programming executive. After being promoted to Vice President of HBO Entertainment he worked in development and current programming on series such as The Wire, Deadwood, Carnivale, Big Love, True Blood, Treme and Boardwalk Empire. He received the Chairman's Award for Outstanding Employee from Chairman/CEO Chris Albrecht in 2006 and spent three years mentoring at-risk youth through HBO's Youth Mentoring Connection.
Michael's first executive job was as Director of Development at Industry Entertainment, a premiere talent management and production company. Michael began his career as an Executive Assistant at 20th Century Fox Television Studios in comedy development.
Michael is a graduate of Yale University with a BA in Economics. While at Yale, he played on the Equestrian Polo team all four years, serving as Team Captain in both his junior and senior years. Michael currently lives in Los Angeles with his wife Stephanie, and two children Elijah and India.