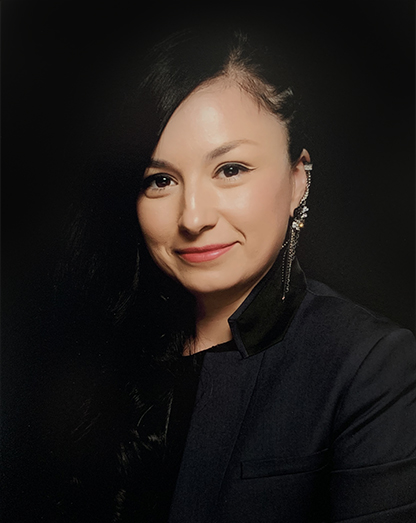 Athena Portillo
Vice President, Animation Production
Athena Portillo has been producing Star Wars animation for more than a decade – first as Line Producer for Star Wars: The Clone Wars, residing in both the San Francisco and Singapore offices, then as Producer for Star Wars Rebels and Executive Producer for Star Wars Resistance. Portillo is currently an Executive Producer on the critically-acclaimed Disney+ series, Star Wars: The Bad Batch, which was recently renewed for a third season.
A veteran of the entertainment industry for over 25 years, Portillo joined Lucasfilm in 1996 as an intern in the Licensing division. During that time, she became a freelance writer for the Star Wars Insider publication which garnered her a cover story for one of her articles. She then became the Product Development Coordinator for the Star Wars Special Editions and The Phantom Menace.
Portillo moved to Lucasfilm's VFX division, Industrial Light & Magic, in 2000 to pursue her interest in visual effects. She then went on to Tippett Studio where she continued her production experience on films including Blade II, Matrix Revolutions and Constantine, eventually leading to her role as a VFX Producer for the company. Portillo joined Lucasfilm Animation in 2006.
Portillo has won two Emmy Awards for Star Wars: The Clone Wars and received a combined six Emmy nominations for Star Wars Rebels, Star Wars Resistance, and The Bad Batch. She and her team have also garnered five Saturn Awards for Star Wars Rebels, Star Wars Resistance, and The Bad Batch, as well as the prestigious Lumiere Award for Star Wars: Tales of the Jedi. Portillo was recently recognized as one of The Hollywood Reporter's "Women in Entertainment Power 100."