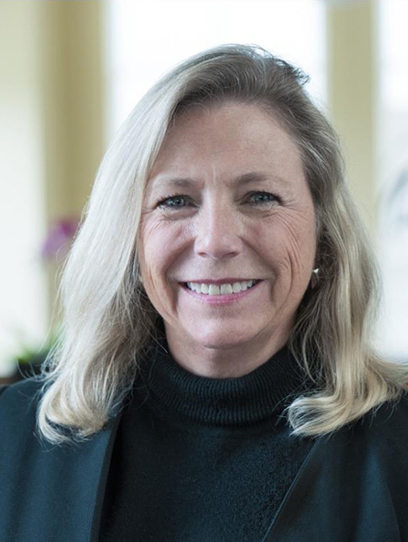 Vicki Dobbs Beck
Vice President, Immersive Content
Vicki Dobbs Beck has more than 30 years of broad-based management experience in the entertainment industry. Variety named her a "Digital Innovator to Watch in 2020," and in 2019, the Advanced Imaging Society recognized Vicki with a Distinguished Leadership Award for being a significant "entertainment industry growth catalyst." Currently, Vicki is VP, Immersive Content for Lucasfilm and has overall responsibility for ILM Immersive, the award-winning storytelling studio that launched in 2015 to pioneer a new era of interactive entertainment in virtual and mixed reality across multiple platforms. As an innovation hub that has been pushing the state-of-the-art for close to a decade, ILM Immersive allows audiences to interact with engaging characters and worlds, inviting fans everywhere to "Step Inside Our Stories." The studio, formally known as ILMxLAB, aspires to create connected experiences that transform places, spaces and our daily lives as we transition from story-telling to story-living.
Under Vicki's leadership, ILM Immersive created the ground-breaking VR installation, CARNE y ARENA, which was the vision of Alejandro Iñárritu in association with Legendary Entertainment and Fondazione Prada. CARNE y ARENA was chosen as the first-ever VR Official Selection at the Cannes Film Festival in 2017 and was awarded a special Oscar by the Academy of Motion Picture Arts and Sciences, "in recognition of a visionary and powerful experience in storytelling."  In addition to producing multiple promotional VR experiences supporting major film releases and experiments in "all shades of reality," ILM Immersive has collaborated with The VOID to develop and produce the critically acclaimed hyper-reality experiences: Star Wars: Secrets of the Empire, Ralph Breaks VR and Marvel Studios' Avengers: Damage Control.  In 2019, ILM Immersive released Vader Immortal, a three-part original VR Story Series for the Oculus Quest and Rift / Rift S headsets. Episode I of Vader Immortal won the inaugural PGA Innovation Award in 2020, GDC's 'Best VR/AR Game' in 2020, and 'VR Experience of the Year' from the London-based VR Awards in2019. Most recently, ILM Immersive launched Star Wars: Tales from the Galaxy's Edge, a VR StoryLiving experience on Meta Quest and PlayStation VR2 that extends the world of Black Spire Outpost at Disneyland and Walt Disney World.
Vicki is a member of the Television Academy; the Producers Guild of America; a BAFTA Associate member; and has served on the BAFTA Immersive Entertainment Advisory Group.  She is also Chairman of AIXR's VR Advisory Group and an Advisory Board member for the Los Angeles-based Infinity Festival. Vicki has spoken extensively at global industry events and in business forums including CNBC's Squawk Alley, the BBC's Royal Television Society London, Fortune Brainstorm Tech Conference, Bloomberg Design Conference, Vancouver Film Festival, Infinity Film Festival and YPO's Global EDGE conference.  As a member of Lucasfilm's Franchise Team, ILM's Senior Staff and CG Operations Team, Vicki has received credits on more than 24 films.
Vicki received her MBA from Stanford University's Graduate School of Business where she also completed her undergraduate studies, earning a BA with distinction in International Relations.