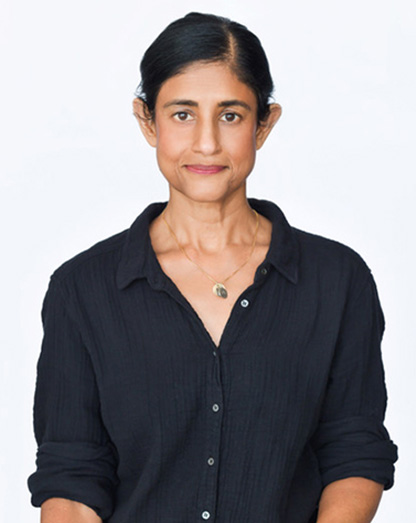 Momita SenGupta
Executive Vice President, Physical Production
Momita "Mo" SenGupta is the Executive Vice President of Production at Lucasfilm where she oversees all physical production, including feature films, live action series, and animated series.
Just prior to joining Lucasfilm, SenGupta oversaw a large team that managed multiple projects as Production Vice President of Original Series at Netflix, including Stranger Things S4, Queen's Gambit, Bridgerton, and On My Block. She began her career at MTV Films where she managed the production of their feature films including Aeon Flux, Tupac: Resurrection, Election, and Varsity Blues. Moving to the Viacom networks in 2006, she became Executive Vice President in 2014, where she managed all aspects of physical production across seven channels — Comedy Central, MTV, VH1, Spike, TV Land, CMT and BET  – overseeing productions including the MTV Movie Awards, South Park, Key and Peele, and the CMT Music Awards.
At Lucasfilm, SenGupta inherits a robust slate of productions currently underway or in preproduction, including The Mandalorian, The Book of Boba Fett, Andor, Willow, Star Wars: Rogue Squadron, Children of Blood and Bone, Indiana Jones V, and several others. As EVP of Physical Production, she leads all aspects of productions, including physical production, post production, visual effects and production finance.