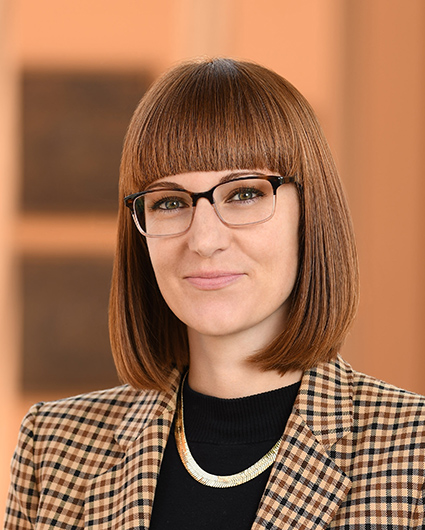 Anna Yeager
Vice President, Marketing & Franchise Creative
Anna Yeager is Vice President, Marketing & Franchise Creative for Lucasfilm where she is responsible for overseeing the creative marketing materials across all platforms for the company's franchises.
Prior to joining Lucasfilm, Anna spent four years at Walt Disney Studios helping to build the theatrical marketing department's in-house vendor, The Hive. As a leader on The Hive team, she produced creative A/V marketing materials across various platforms for titles from Disney Live Action, Feature Animation, Pixar, Lucasfilm and Marvel including such films as Star Wars: The Force Awakens and The Last Jedi, The Jungle Book, Beauty & the Beast, Coco and Avengers: Infinity War.
Prior to her role at Walt Disney Studios, Anna spent much of her time in the edit bay producing at various trailer houses and vendors around Los Angeles. She holds a Bachelor of Arts degree in Critical Studies – Film from the University of Southern California's School of Cinematic Arts.