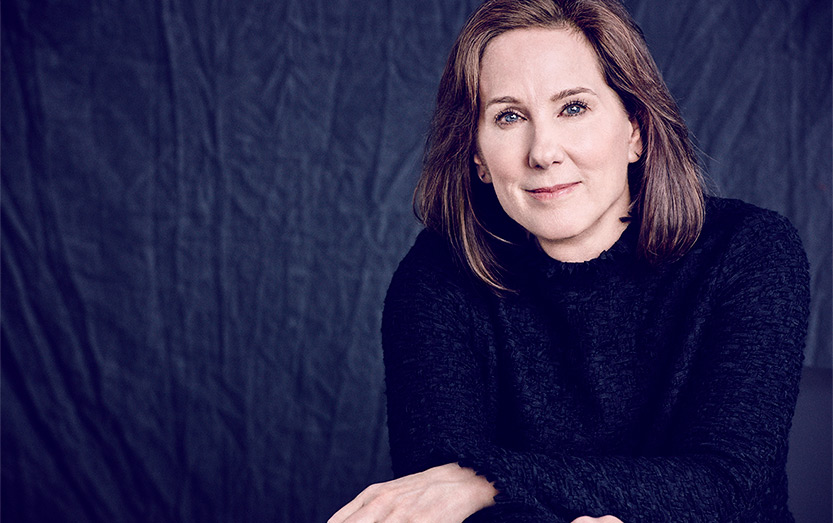 Kathleen Kennedy
President
Recipient of the Academy's prestigious 2018 Irving G. Thalberg Memorial Award, the Producers Guild of America Milestone Award, and an eight-time Academy Award®-nominee, Kathleen Kennedy is one of the most successful and respected producers in the film industry today. As President of Lucasfilm, she oversees the company's three divisions: Lucasfilm, Industrial Light & Magic and Skywalker Sound. Kennedy was the producer of Star Wars: The Force Awakens (2015), which broke the record for the biggest domestic opening of all time that year, and Rogue One: A Star Wars Story, the number one grossing movie in 2016. She went on to produce Star Wars: The Last Jedi (2017), the highest grossing movie worldwide in 2017, as well as Solo: A Star Wars Story (2018) and Star Wars: The Rise of Skywalker (2019). Kennedy has recently executive produced the Emmy Award-winning The Mandalorian series (2019-present) as well as The Book of Boba Fett (2021), Obi-Wan Kenobi (2022), Willow (2022) and Andor (2022), which has been roundly praised by fans and critics alike. She is currently producing all of Lucasfilm's live action titles in production, including Indiana Jones and the Dial of Destiny, Andor Season 2, Ahsoka, The Acolyte, Skeleton Crew, and multiple Star Wars features.   
Kennedy has produced or executive produced more than 70 feature films, which have collectively garnered 120 Academy Award nominations and 25 wins. Among her credits: Jurassic Park, E.T. The Extra Terrestrial, The Sixth Sense, the Back to the Future trilogy, Who Framed Roger Rabbit, Gremlins, The Goonies, Poltergeist, Empire of the Sun, Lincoln, War Horse, The Curious Case of Benjamin Button, The Diving Bell and the Butterfly, Schindler's List, The Color Purple, and The Adventures of Tintin.
Kennedy has produced the films of such directors as Steven Spielberg, David Fincher, Martin Scorsese, Clint Eastwood, Robert Zemeckis, JJ Abrams, Julian Schnabel, Marjane Satrapi, M. Night Shyamalan, Frank Oz, Peter Bogdanovich, and Richard Donner.
Kennedy recently received the Fellowship Award, the highest honor that the British Academy of Film and Television Arts can bestow. She is also the recipient of the distinguished CBE award (Commander of the Most Excellent Order of the British Empire) and was elected Chair of the AFI Board of Trustees. Aside from her executive and producer roles, she was one of the founding Council Members of Hollywood Commission to Eliminate Sexual Harassment and Advance Equality and is currently on the board of the LA Promise Fund, Library of America, and USC's School of Cinematic Arts.
Prior to joining Lucasfilm in 2012, Kennedy headed The Kennedy/Marshall Company, which she founded in 1992 with director/producer Frank Marshall. In 1981 she co-founded the phenomenally successful Amblin Entertainment with Marshall and Steven Spielberg.