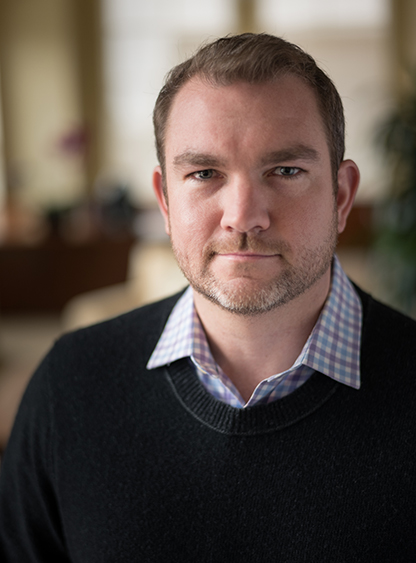 James Waugh
Senior Vice President, Franchise Content & Strategy
As Senior Vice President, Franchise Content and Strategy at Lucasfilm, James Waugh oversees the Franchise Story and Content teams, and has been a member of the Star Wars creative brain trust since 2016. His professional passion lies in building intellectual property (IP) through compelling narrative and experiential content. At Lucasfilm, Waugh leads narrative development across franchise lines of business and platforms including Franchise Animation, Video Games, Parks, Publishing, Immersive Entertainment, Consumer Products, and Digital/Online Content initiatives.
In addition to maintaining a holistic brand and story-world experience, Waugh has led Lucasfilm's transmedia efforts for Star Wars feature films such as Rogue One, Solo, The Last Jedi and The Rise of Skywalker, as well as series including The Mandalorian, Star Wars Resistance, Star Wars Rebels, The Clone Wars and The Bad Batch. He has also led the story group's development efforts for multiple video game titles, including Star Wars Jedi: Fallen Order and Vader: Immortal. Waugh spearheaded strategic initiatives such as the Star Wars Kids online channel, and provides ongoing stewardship for The High Republic, Star Wars' first new fictional era since the Disney acquisition. In Animation, Waugh served as the Executive Producer on Star Wars: Visions, LEGO Star Wars Holiday Special, LEGO Star Wars Terrifying Tales, Star Wars: Galaxy of Adventures, Star Wars: Roll Out, Star Wars Galaxy of Creatures, and others in various stages of development and production.
Prior to joining Lucasfilm, Waugh served as the Sr. Director of Story & Creative Development at Blizzard Entertainment, leading the company's Creative Development Department while overseeing narrative and IP for many of its cross-media blockbuster franchises. In the games-to-film space, Waugh spearheaded Blizzard's development on projects with ABStudios and Legendary Films, and played a critical role in the development of Warcraft: The Beginning, the feature film directed by Duncan Jones.
For Star Wars, Waugh strives to build evocative content across media and pioneer new forms of storytelling.