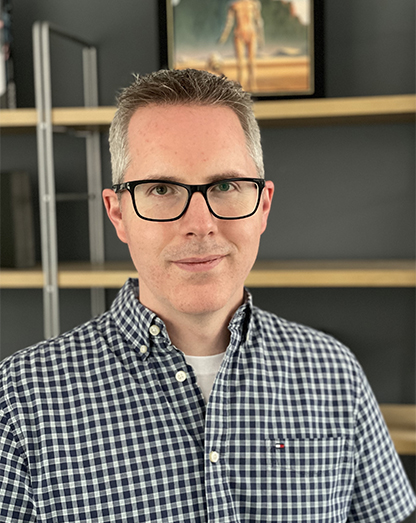 TJ Falls
Vice President, Visual Effects
TJ Falls is Vice President of Visual Effects at Lucasfilm. Having previously served as the primary VFX Producer on a number of Lucasfilm projects and a VFX Executive on others, he now oversees visual effects production for all of Lucasfilm's slate of feature films and live action series, while still maintaining a hands-on role producing specific projects.
Working from Lucasfilm's London studio, TJ produces large-scale and complex shows with a heavy reliance on visual effects. He enjoys the process of finding creative solutions to storytelling challenges, finding a way to make the seemingly impossible a reality through innovation, collaboration, and strategy.
Since joining Lucasfilm in 2016, TJ has been part of the producing team for visual effects on Star Wars: The Force Awakens, Rogue One: A Star Wars Story, Solo: A Star Wars Story, and Star Wars: The Rise of Skywalker — films that garnered multiple Academy Award and BAFTA nominations and awards for Best Visual Effects. Most recently Head of Department Visual Effects Producer on the upcoming Andor series, TJ simultaneously served as Lucasfilm VFX Executive on both the soon-to-be-released Willow series and the newest installment of Indiana Jones.
Originally hailing from Los Angeles, TJ studied at UCLA and subsequently spent more than 10 years in the entertainment industry in LA, with time spent in-house at Paramount Pictures, Bad Robot, and on numerous high profile and large-scale feature films.  He moved to London to work with Lucasfilm and ILM after partnering with the companies on the first reboot of Star Wars and has been on the journey with them ever since.