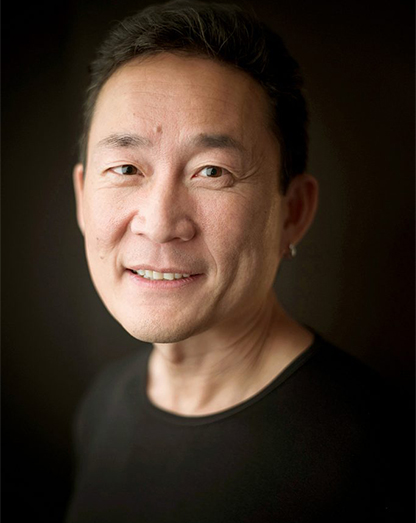 Doug Chiang
Vice President & Executive Creative Director, Star Wars
Doug Chiang, the Academy Award-winning artist, author, and production designer, began his career as a stop motion animator on the TV series Pee Wee's Playhouse. After attending UCLA Film School, he became a commercial TV Director for Rhythm and Hues, Robert Abel and Associates, and Digital Productions. As Creative Director for George Lucas's Industrial Light and Magic, he served as Visual Effects Art Director on films such as Terminator 2, Ghost, The Mask, Forrest Gump, and Death Becomes Her. Chiang has earned numerous awards including an Academy Award, two BAFTA Awards, a Clio Award for design excellence, and the Art Directors Guild Award for best production design.
As an author he has written many books including Robota, his acclaimed illustrated novel that he created and co-wrote with Nebula and Hugo-winning author Orson Scott Card. His latest book Mechanika, published in 2008, is in its second edition. Chiang's artwork has been exhibited worldwide in the Brooklyn Museum, Chicago's Field Museum, and the Kyoto and Tokyo National museums among others.
In 1995, George Lucas personally selected Chiang to serve as Head of the Lucasfilm art department for seven years on Star Wars: Episodes I and II. He left Lucasfilm in 2002 to form his own 35-person design studio, IceBlink Studios, and worked for Steven Spielberg on War of the Worlds.
In 2006, Chiang partnered with the Walt Disney Company and Robert Zemeckis to form ImageMovers Digital, a new film studio built on the foundation of IceBlink Studios. As Executive Vice President, Chiang grew the company to a core staff of more than 500 employees and oversaw its daily operations until 2011. Additionally, he served as Production Designer for Robert Zemeckis on The Polar Express, Beowulf, Disney's A Christmas Carol, Mars Needs Moms, and The Yellow Submarine.
Chiang returned to Lucasfilm in 2013 to work on Star Wars: The Force Awakens and currently serves as Lucasfilm's Vice President and Executive Creative Director. With over 25 years of Star Wars design expertise, he oversees designs for all new Star Wars franchise developments including films, theme parks, games, and new media. He recently served as Production Designer on Rogue One: A Star Wars Story and Disney's upcoming Pinocchio from director Robert Zemeckis. Currently, Chiang is serving as Production Designer for the Star Wars live-action series, The Mandalorian, The Book of Boba Fett, and Obi-Wan Kenobi.