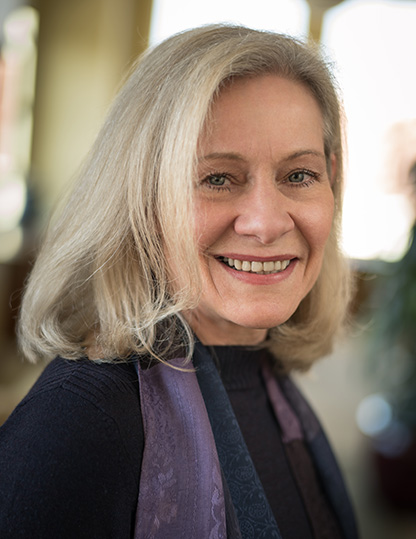 Pippa Anderson
Senior Vice President, Post Production
Pippa Anderson is the Senior Vice President of Post Production and oversees the entire post process for the Lucasfilm slate, including all live-action feature films & streaming series. Since 2013, with production schedules increasingly overlapping, she has led the post production efforts for key projects such as Rogue One: A Star Wars Story, Solo: A Star Wars Story, the Star Wars Rebels and the Star Wars Resistance animated series, and of course, the entire Sequel Trilogy of Disney Star Wars films. She continues to lead post production on all feature and series productions at Lucasfilm, including The Mandalorian, The Book of Boba Fett, Andor, Obi-Wan Kenobi, Willow and the upcoming Indiana Jones V movie, with an ever-expanding slate of projects on the horizon.
After receiving her degree in Business Communication from the University of Technology in Brisbane, Australia, Pippa found herself drawn into the entertainment industry following a stint editing three telemovies, a task she hadn't specifically trained for in her Journalism major but was well suited for as a storyteller. That series of films launched an extensive and successful career in editing for both television and film until finally moving full time into post production supervision and executive management. She spent several years as Head of Post for Peter Jackson in New Zealand during which she supervised and delivered a number of significant projects, including King Kong (2005), The Lovely Bones, District 9, and The Adventures of Tintin, where she first met producer and then future president of Lucasfilm, Kathleen Kennedy.
When Lucasfilm was acquired by Disney in 2012 and Kennedy was asked by George Lucas to lead the company, she hand-picked Pippa to head up post production. Since then, Pippa has managed all stages of post for the Star Wars and other franchise films & streaming shows including overseeing budget, scheduling & workflow strategies, global editorial and post teams, workflow decision-making, sound design, music, and final delivery. She is also credited as Co-Producer on Star Wars: The Force Awakens, Star Wars: The Last Jedi, and Star Wars: The Rise of Skywalker.
Pippa is a member of the Academy of Motion Picture Arts and Sciences.