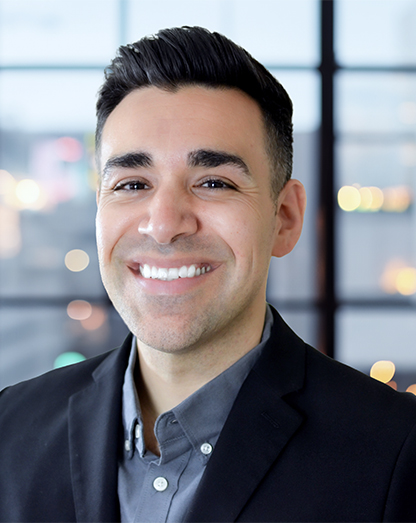 Dustin Sandoval
Vice President, Social Media & Digital
As VP of Social Media and Digital for Lucasfilm, Dustin Sandoval oversees content programming, digital content creative, and editorial strategy for all of Lucasfilm's digital platforms.
Dustin joined Disney in 2010, first working in publicity and later digital marketing. (Before that he worked at Disneyland as an attractions cast member in Tomorrowland.) Dustin developed key digital marketing strategies and first-to-market social executions for multiple films during his career including Star Wars: The Force Awakens, Black Panther, Guardians of the Galaxy Vol. 1 and Rogue One: A Star Wars Story. In 2018 Dustin became a VP of digital marketing and since then has led the digital marketing campaigns for such titles as Avengers: Endgame, Avatar: The Way of Water, and Ahsoka.
Dustin is a graduate of California State University of Los Angeles and holds a Bachelor of Arts degree in Television, Film, & Media Studies, He is a member of the Academy of Motion Picture Arts and Science and the Television Academy. Dustin is also a fully trained BB-8 operator having done many special events and functions at Disney, including at the 2018 Academy Awards.