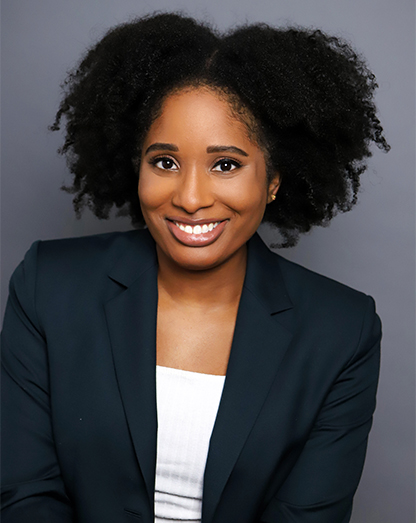 Theresa Helmer
Vice President, Social & Digital
As VP of Social Media and Digital for Lucasfilm, Theresa Helmer oversees digital and social media strategy, content programming, digital content creative, and editorial strategy for all of Lucasfilm's digital platforms.
Prior to joining Lucasfilm in 2021, Theresa had begun working at Disney in 2014 as a social media analyst for the Parks and Resorts division's social team. She held various platform and content strategy roles within the kids & family digital space, eventually ascending to the role of executive director, Integrated Content Strategy and Development for Disney Branded Television. In that role, she developed key strategies and operating models  to accelerate representation, cultural diversity, and inclusion in creative content for Disney's younger global audiences. Helmer was also the co-president of Disney's volunteer Enterprise Black Business Employee Resource Group, which serves as the steward for Black/African American employees and Black consumer interests at the company.
A native of Kingsport, Tennessee and an avid reader of Star Wars novels, Helmer has a Bachelor of Arts degree in strategic communications from Elon University, North Carolina.